OUTDOOR SOLAR PATH LIGHTS AND SOLAR WALKWAY LIGHTS
Our outdoor solar walkway lights and solar path lights help keep your walkways and trails lit throughout the night. Grid-free solar walkway lighting is ideal for pathways as long as adequate exposure to sunlight is available, it can follow your walking trails wherever they might lead. Our engineers can design the appropriate configurations for your solar walkway lighting system so that it fully meets your needs and keeps your pathway well-lit.
---
COMMERCIAL SOLAR PATH LIGHT SYSTEMS
At Greenshine New Energy, we offer state-of-the art systems for solar walkway lights and solar path lights. In our Lita, Classica, and Bollard series, you'll find an array of  LED pathway light fixtures at great prices, from traditional to contemporary, to give the modern or classical look at your option. This series of solar walkway lights has been popular for sidewalk and landscape lighting applications alike. Made of hot-dipped, powder-coated, galvanized steel for the poles and Cree LEDs, these solar path lights offer quality and reliable lighting for narrow to wide areas and can withstand a variety of harsh weather conditions.
​
FEATURES INCLUDE:
High quality LED pathway lights
IES files available
Dark Sky Certified fixtures available
Diverse line of solar path light fixtures
FWC Certified Turtle Friendly fixtures available

| | | |
| --- | --- | --- |
| Solar pathway lighting pole featuring a 9 to 14 foot pole with a LED fixture.​ | Outdoor solar pathway light featuring an integrated solar panel on top and 360 degree downward light disbursement.​ | Outdoor solar pathway light featuring an integrated solar panel on top and 360 degree downward light disbursement. Light up pathways, landscapes, & lawns.​ |
COMMERCIAL SOLAR WALKWAY LIGHTS AND SOLAR PATH LIGHTS
Our solar path light fixtures use CREE LEDs to provide a wide range of lighting intensity and distribution pattern to fit any size of pathway sufficiently. We provide various fixture styles for your outdoor solar walkway lights.

SOLAR PATHWAY LIGHTS - TECHNOLOGY
Greenshine's outdoor solar path lights are easy to install and require virtually no maintenance. Simply replace the battery every 5-7 years. Greenshine has developed smart power technology which provides up to 6 days autonomy. This means your solar walkway lights will continue to function at 100% for 6 straight days of cloudy/inclement weather. Solar pathway lighting saves on costly trenching/wiring and is the perfect solution to provide security to your pathways.
HOW DO SOLAR PATH LIGHTS WORK?
During the day, photons strike the photovoltaic solar panel. Electrons are drawn from the photons where they are routed to DC power and stored in the battery. The Greenshine Smart Power technology prevents overcharging the battery. Sensors in the electrical components of the light determine when the sun has dropped below the horizon. This tells the electrical management system to change the flow of energy from the battery to the light fixture. Be sure to read our solar lighting guide for more information.
WHY GREENSHINE?
Commercial solar powered pathway lighting is an efficient way to drastically decrease electricity bills. Our 100% off-grid system helps you save big money as it does not require trenching and has low maintenance costs over time.​Greenshine has more than 30 years of experience in developing solar-powered LED lighting systems. Our engineers will provide you with lighting photometric simulations, layouts specific to your application, and appropriate system configurations for your local solar conditions.​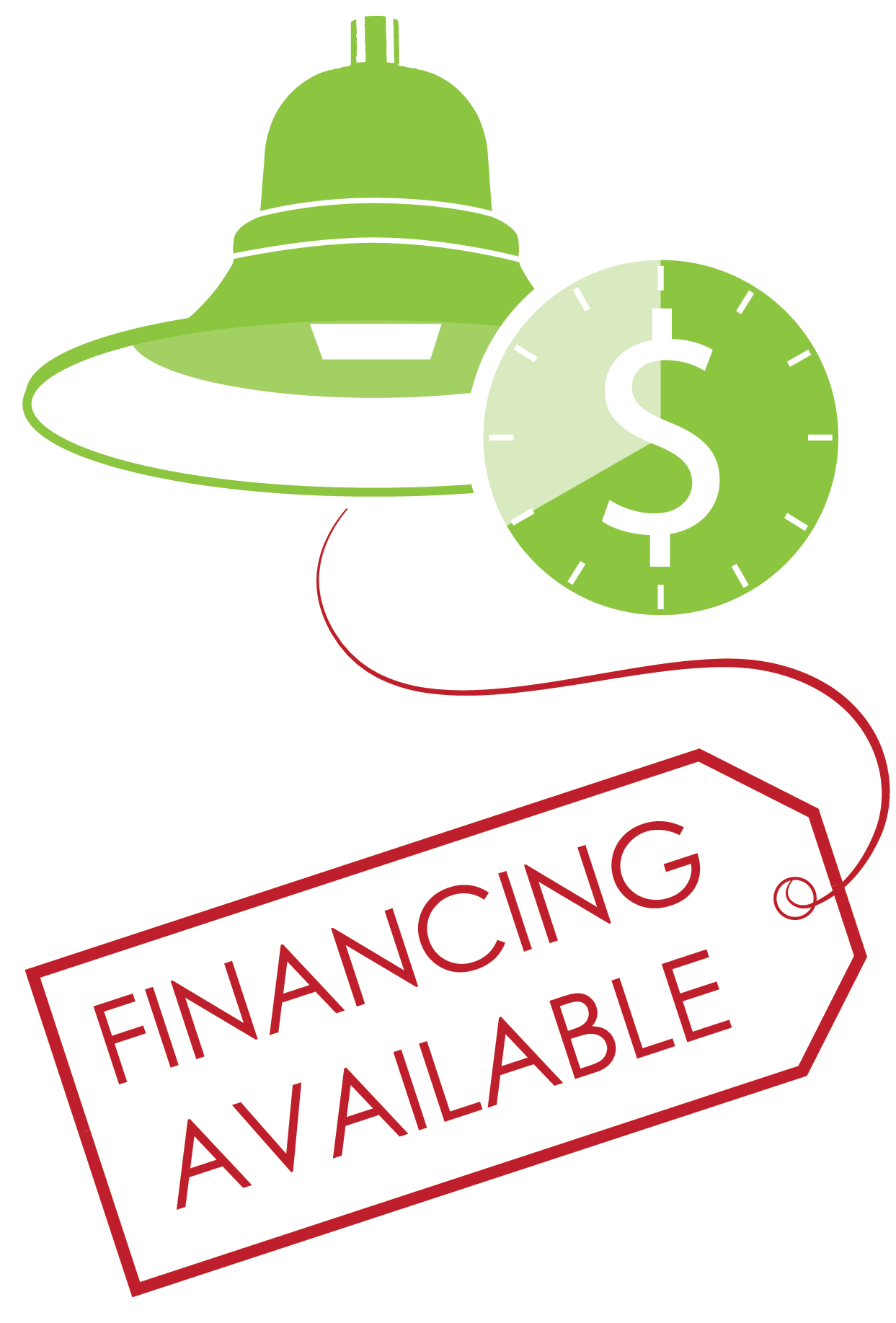 Financing is available for solar path lights and related projects! ​Greenshine partnered with Balboa Capital, a top-rated direct lender to offer fast, easy, and affordable equipment financing options. We help you get your solar walkway lighting project funded!
Solar Lighting for Pathways
Solar lighting for pathways exceeds all other lighting solutions as the most aesthetically pleasing and efficient. Thanks to the flexibility in their shapes and sizes, our solar walkway lights are the perfect solution for all your outdoor lighting needs.
How Do Solar Walkway Light Fixtures Work?
At Greenshine New Energy, our outdoor walkway lighting allows for both efficient, clean energy consumption and luminous lighting. With a range of modern style elements to choose from in our Lita and Lumina Series, the fixtures are powered by a state-of-the-art, high-efficiency DC LED driver that powers either 24 or 48 CREE LEDs. ‌

‌Working with multiple LED solar pathway light configurations makes our lighting solutions more flexible and customizable. Using only the 24 and 48 CREE LEDs, we can provide a diverse supply of lumen packages. Our lights range from low to high power, allowing the same light fixture to be used on varying occasions with just the right luminosity and power consumption.
‌What Are the Best LED Solar Path Lights?
While solar lighting solutions are flexible, they are not one-size-fits-all. It's important to be fully aware of your current situation before investing in led solar pathway lights for a specific area. ‌‌

‌For instance, a homeowner looking for a decorative spotlight to highlight foliage along the main garden pathway will have different power and lighting needs than someone implementing motion-activated solar lights for safety or security purposes‌. ‌

‌ With enough consideration and research, you may be able to find solar lighting for pathways that meet more than one need. At Greenshine New Energy, we help you mix and match the various LED pathway lights and light fixtures to find the perfect lighting solution for you.
‌Finding the Right Solar Powered Lights for Your Outdoor Path
‌ Finding the best LED solar walkway lights for your outdoor path can be as simple as asking yourself the right questions and having some knowledge of your local area and climate.
‌What Style of Solar Path Lighting Interests You the Most?
Whether you want to mount them at waist level or mount them on a pole, you can start to narrow down your options by settling on solar pathway lighting fixtures.
How Much Sunlight Does Your Area Get?
After choosing the style and positioning, next comes the more hands on part of selecting your new led pathway lights — factoring in the local climate. For shorter days and less sunlight exposure, you should consider investing in low power-consumption lights to save energy and keep the lights on longer.
What Kind of Weather Will Your LED Pathway Lights Be Exposed To?
‌Because they're intended for outdoor use, all solar sidewalk lights are made with some level of water and heat resistance. However, there's a difference between moderate rain and sunshine and regular downpours, floods, extreme heat waves, or frost. ‌

‌Before picking out solar path lights, you should also consider whether you are in an area that experiences violent winds or snowstorms. That's because some light fixtures might not be able to withstand the stress and could break prematurely. ‌

At Greenshine New Energy, we believe that solar walkway lights can be efficient, eco-friendly, and aesthetically pleasing. With a range of commercial lighting systems available for most environments, clients are wondering why they didn't choose solar, sooner.
---
OUR SOLAR PATHWAY LIGHTS ARE GREAT FOR
Pedestrian Pathways
Bike and Walking Trails
Exercise and Activity Areas
Small Area Security Lighting