LIGHT UP THE COMMUNITY WITH SOLAR PARK LIGHTS
Solar powered lights are a natural fit for public park lighting, outdoor playground lighting, resorts, and any place where the environment needs to be preserved. Greenshine modern solar LED park lights provide simple yet charming designs for areas where the aesthetic of the lights has to be taken into account.
---
COMMERCIAL SOLAR LED PARK LIGHTING SYSTEMS
At Greenshine New Energy, we offer state-of-the-art systems perfect for solar powered park lighting. In our Lita, Brighta, and Lumina series, you'll find Cree LED fixtures that couple with solar panels for maximum efficiency and savings. Made of hot-dipped, powder-coated, galvanized steel for the poles and Cree LEDs, these solar LED park light systems offer reliable lighting for narrow to wide areas and can withstand a variety of harsh weather conditions.

​
FEATURES INCLUDE:
High quality LED lamping
IES files available
Dark Sky Certified fixtures available
Diverse line of fixtures
FWC Certified Turtle Friendly fixtures available

| | | |
| --- | --- | --- |
| Solar powered street light pole featuring a 20-40 watt cobra head style LED fixture with one solar panel.​​ | Solar pathway lighting pole featuring a 9 to 14 foot pole with a LED fixture.​ | Outdoor solar pathway light featuring an integrated solar panel on top and 360 degree downward light disbursement. Light up pathways, landscapes, & lawns.​ |
COMMERCIAL SOLAR LED PARK LIGHTING FIXTURES
Our solar park light fixtures use CREE LEDs to provide a wide range of lighting intensity and distribution pattern to fit a myriad of pathway sizes and shapes. We provide various fixture styles for your solar powered park lighting.

SOLAR PARK LIGHT TECHNOLOGY
Greenshine's solar LED park lighting systems are easy to install and require virtually no maintenance. Simply replace the battery every 5-7 years. Greenshine has developed smart power technology which provides up to 6 days autonomy. This means your solar powered park lights will continue to function at 100% for 6 straight days of cloudy/inclement weather.
Solar lighting for parks is an efficient way to drastically decrease electricity bills. Our 100% offgrid system helps you save big as it does not require trenching and has low maintenance costs over time.
HOW DO SOLAR PARK LIGHTS WORK?
During the day, photons strike the photovoltaic solar panel. Electrons are drawn from the photons where they are routed to DC power and stored in the battery. The Greenshine Smart Power technology prevents overcharging the battery. Sensors in the electrical components of the light determine when the sun has dropped below the horizon. This tells the electrical management system to change the flow of energy from the battery to the light fixture. Be sure to read our solar lighting guide for more information.
WHY GREENSHINE?
Commercial solar powered park lighting is an efficient way to drastically decrease electricity bills. Our 100% off-grid system helps you save big money as it does not require trenching and has low maintenance costs over time.​Greenshine has more than 30 years of experience in developing solar-powered LED lighting systems. Our engineers will provide you with lighting photometric simulations, layouts specific to your application, and appropriate system configurations for your local solar conditions.​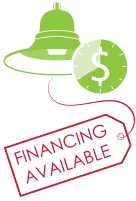 Financing is available! ​Greenshine partnered with Balboa Capital, a top-rated direct lender to offer fast, easy, and affordable equipment financing options. We help you get your led park lighting project funded!
---
OUR SOLAR PARK LIGHTS ARE GREAT FOR
Pedestrian Pathways
Bike and Walking Trails
Exercise and Activity Areas
Small Area Security Lighting