Switching to Solar: Why Solar Lights Work for Native American Tribes
For many isolated Native American communities, a clean and affordable lighting source can be hard to come by. Renewable energy and microgrid technologies have been pursued to deliver affordable electricity to Native American lands. The Navajo Nation in the Four Corners region of the US now uses remote solar lights in their communities.
Solar lights for indigenous lands are part of the renewable future. Its low cost compared to conventional high-pressure sodium (HPS) makes it an affordable solution. The lower carbon footprint of solar lights compared to their HPS counterparts also provides an environmental benefit—compatible with the cultural values often held by Native American tribes.
The remote accessibility, lower cost, and natural conscientiousness of this renewable energy system make solar lighting the resource of choice for many tribal communities.
---
Advantages of Solar Lights for Native American Tribes
Grid independence and environmental friendliness are some of the most important advantages offered by solar lights, but the upsides don't stop there. Below are more benefits that solar lighting can bring to Native American communities.
Cost-Effectiveness
While the upfront cost of solar light installation is slightly greater than that of conventional HPS, the lifetime cost of solar lighting is significantly less. Solar lights evade many of the expenses that come with HPS lighting—to the tune of $4,000 per light over 5 years. In a parking lot with 10 or 20 lights, the savings of solar add up quickly.
Low Maintenance
Part of the reduced expense associated with solar lighting is from the lack of need for regular upkeep. Conventional lighting requires light replacement every 5,000–8,000 hours — or approximately every year — whereas solar lights employ much more durable LED technology, which can last for up to seven years.
Community Security
As anyone forced to cross a poorly lit street or parking lot knows, proper lighting is an essential part of making an area feel safe at night. Recent studies have shown that strategic placement of streetlights can reduce index crimes by a minimum of 36%.
Given that many lighting configurations vary according to the user's needs, there are many other ways in which solar lights can benefit indigenous lands. From the general advantages solar lighting can bring that have been seen so far, one takeaway is clear: solar provides the lighting solution for tribal communities that many conventional options have been unable to match.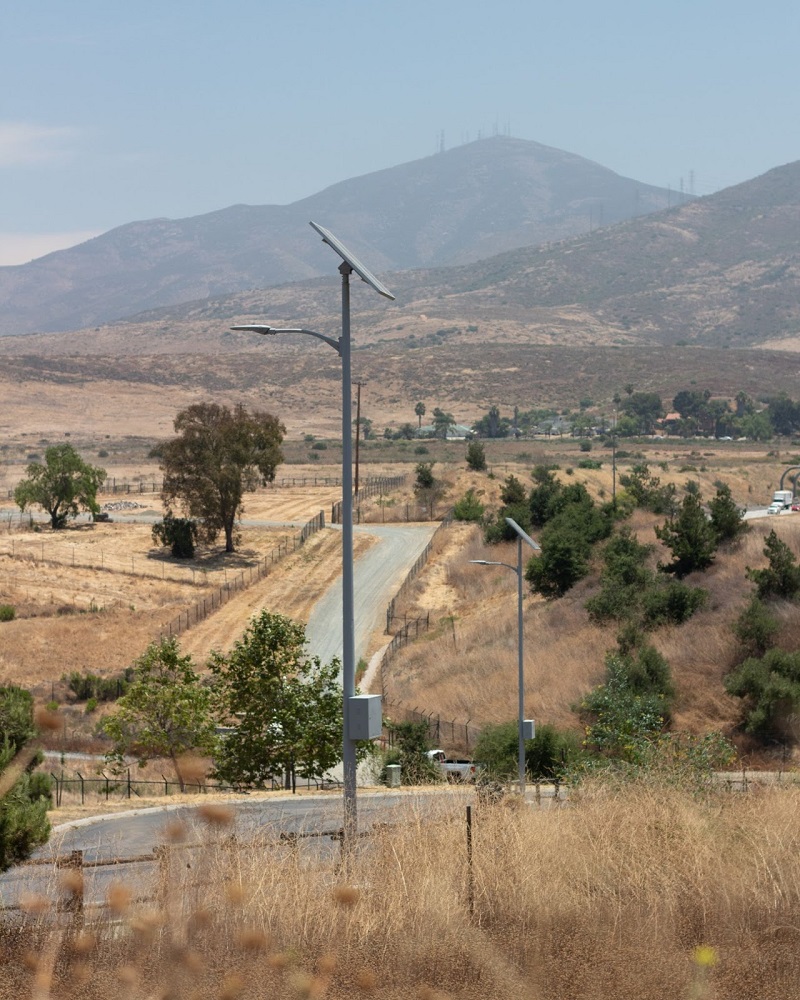 Solar Applications for Native American Tribes
The adaptability of solar lighting to a wide variety of applications is one of its many advantages, but it also means that careful consideration of endpoint usage is a must. A few of the most common solar lighting applications include the following.
Lighting for Schools
Before and after dark, commutes to school can be poorly lit and dangerous for children. This is especially true in the winter months. In some schools in remote areas where electricity is not available, solar lights for Native American tribes can provide the visibility that students in indigenous communities need to stay safe.
Lighting for Areas of Vandalism and Crime
Sometimes reliable solar lights with remote panels are enough to drive away crimes and criminals. While morning commutes can be dangerous for children, commuting in an area with a high crime rate can be dangerous for everyone. Solar lights for indigenous lands can be a community's low-cost answer to this problem.
Lighting for a Housing Area With Old Utilities
Some housing areas in Native American communities have outdated utilities that can no longer be used. In many cases, lighting fixtures and running water are scarce. In such instances, remote solar outdoor lighting delivers the illumination where other light sources are obsolete—or missing altogether.
Portable Lighting for Special Events or Temporary Areas
Public lighting is frequently thought to be stationary, but some applications require mobility. Since solar lighting requires no trenching, they can be moved much more easily than conventional HPS lights. This makes our portable solar lights an especially helpful option for special events or temporary areas such as outdoor shelters or gatherings.
‌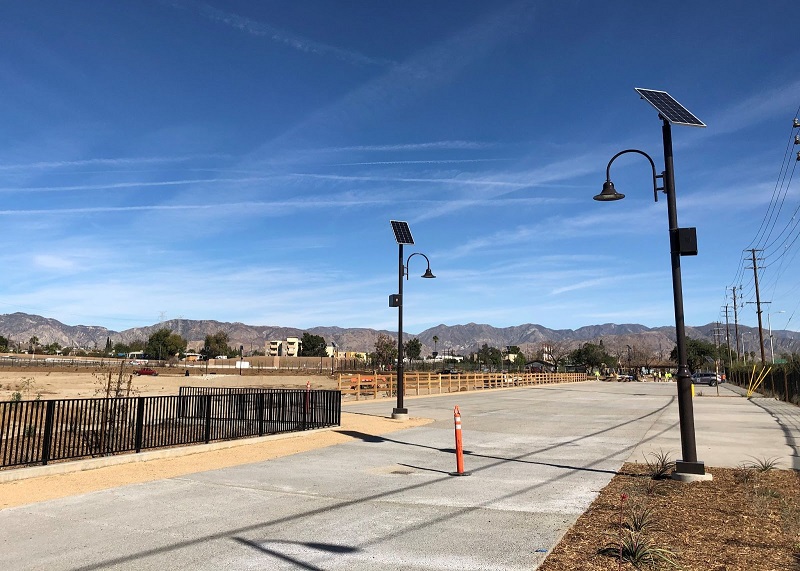 Considerations When Investigating the Solar Option
In addition to application, there are several other key variables when selecting the solar lighting solution that best meets your needs. Each encompasses a series of design considerations, but the primary categories are as follows.
Surroundings
The environment is a critical factor in finding the right solar lighting solution. Ask yourself these questions:
What area is being illuminated?

What kind of solar lighting system are you interested in?

Would you prefer a decorative or utilitarian lighting solution?

What current need is causing you to pursue a solar lighting solution?

Are there any shade obstructions that may impact solar exposure in the area?
Project Scope and Specifications
The specifications of your lighting project will have a significant impact on which lighting system you choose. Possible important specifications can be any of the following:
Lighting monitoring and oversight

Lighting operating profile

Number of lights needed

Preferred pole height or city maximum

Project budget

Project timeline

Specific lumen or foot-candle requirements
For example, many of our systems are designed to operate for five hours at full brightness, beginning at dusk and then dim to 40% power for the rest of the night. Would this be an acceptable routine or would you prefer full brightness for the entire night
Financing
Solar lights can provide an affordable long-term solution, but also consider the rebates and incentives that can further reduce the cost of solar lighting installation.
Are you interested in the possibility of using rebates or incentives? Strategic questions like this will go a long way in helping your solar lighting project move forward without complication.
​
FEATURES INCLUDE:
What Greenshine New Energy Can Offer
Our team of solar lighting professionals can guide you through the process of determining your illumination needs. Our solar light installation comes with the following deliverables:
Complete lighting layout. This comes with a fully detailed rendering complete with illuminance calculations and 3D simulations and is delivered according to IESNA standard illumination recommendation.
Comprehensive lighting solutions. Each system is customized to suit your project.
Durable product design and manufacturing. Components are manufactured from a galvanized steel construct and anticorrosive materials. Electronics are sealed to guard against direct water spray. Our die-cast, sealed lighting fixtures—coupled with a battery burial option—are a durable lighting solution with a vandal-resistant product design.
Optimized development plan. This includes placement, wattage, and height details.
‌
Greenshine New Energy has been designing and manufacturing solutions like this for over 10 years. View case studies for more information or fill out a quote request for a free consultation. 
| | | |
| --- | --- | --- |
| Solar powered LED street light pole featuring a 60-80 watt cobra head style LED fixture with 2 solar panels.​​ | Solar powered street light pole featuring a 20-40 watt cobra head style LED fixture with one solar panel.​​ | A decorative design with the most advanced LED lamp (CREE XPG-3) on the market, ranging from 30-80 watt.​​ |


---
SOLAR POWERED LIGHTS FOR NATIVE AMERICAN TRIBES
Infrastructure Lighting
Lighting Control Solutions
LED Area Lighting
LED Roadway Lighting
​LED Perimeter and Security Lighting
LED Warehouse Lighting